1. From the patient search screen select Capture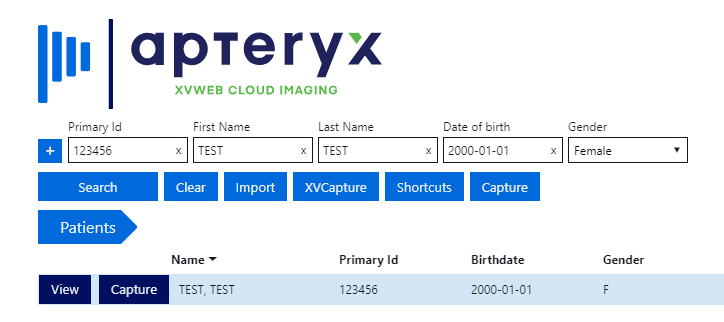 If there is no information or incomplete information in the search filters you will be presented with a "Capture New Patient" screen where you will need to fill in patient info and select Capture.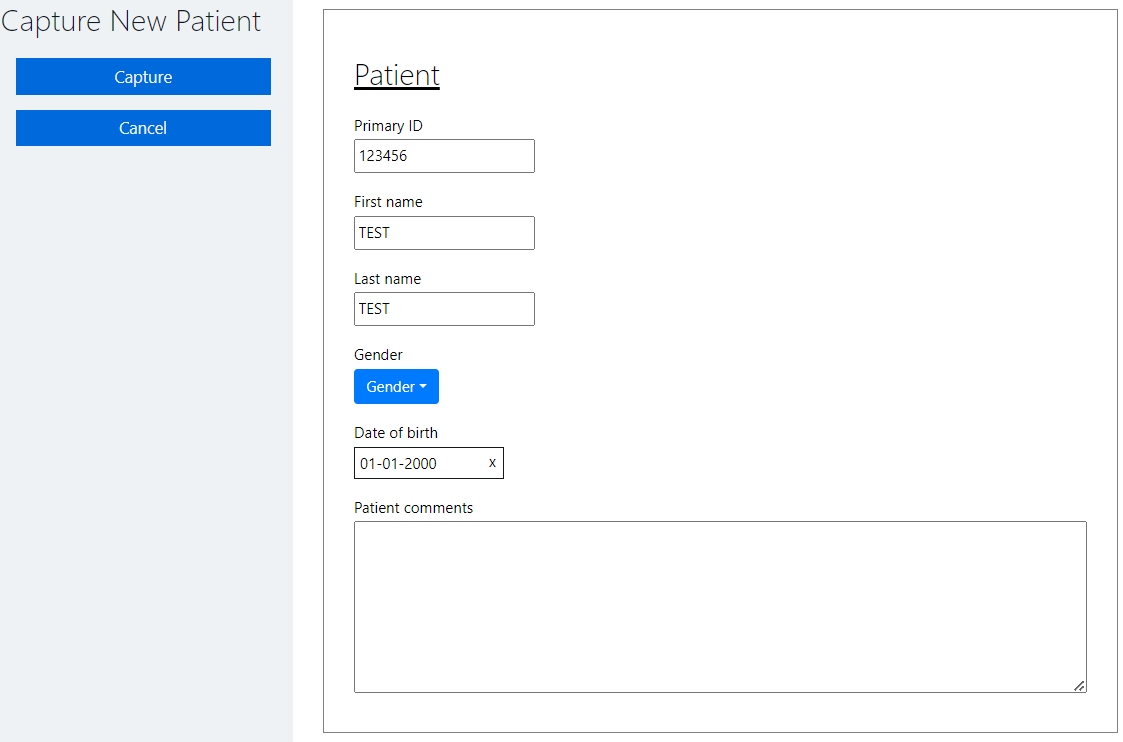 When the required fields are filled in you will be brought to the Device Selection screen
2. Select your device by clicking the Devices dropdown. Immediately, anatomy selection should appear below

3. For a single capture selection, you can click and drag to select the teeth being captured or you can click the tooth numbers individually. Then click the check-mark to begin.

Alternatively, select a progression further below. If your layout is not shown, you can use our guide on creating a new layout here 
5. The device will prepare and an image can be captured. The progression will automatically move through the tiles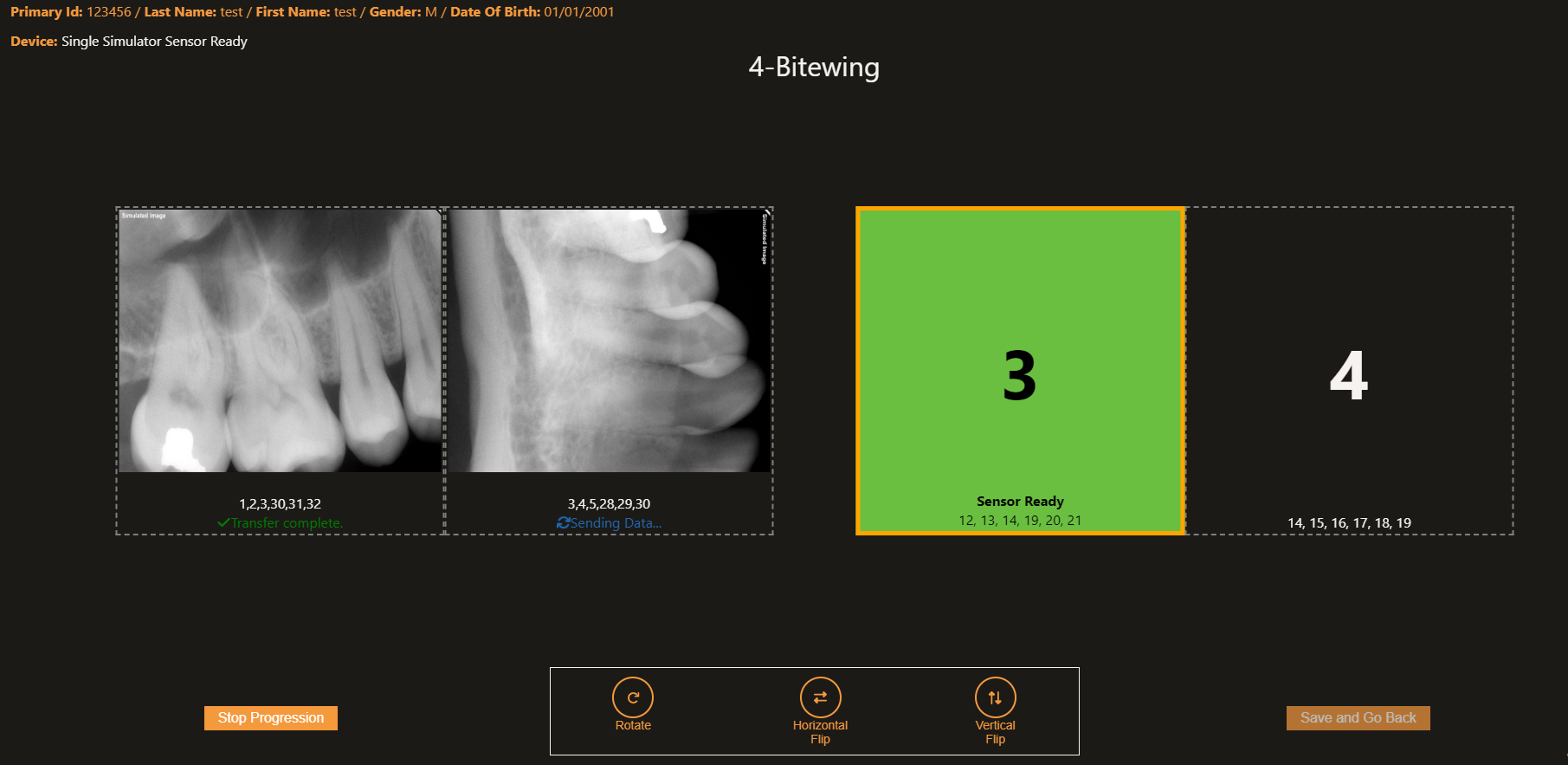 6. After your progression is complete, make sure all images say "Transfer Complete".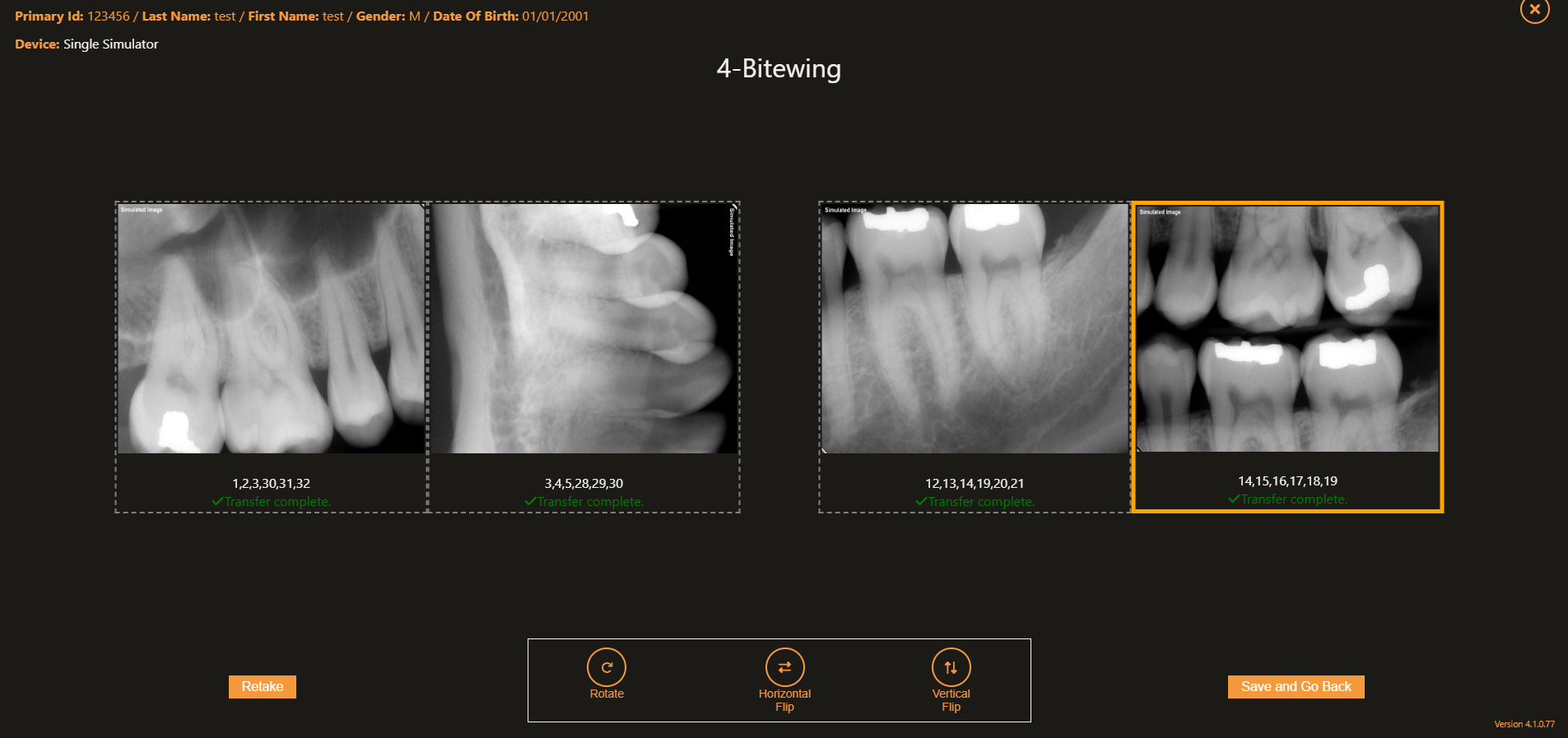 7. You now have the option to "Save and go back" to the image viewing screen, try to reforward the images if they have failed, retake any bad images, or flip/rotate the images
Article Version 1.1 2023.10.31